Playing is hard work! For our annual Toy Awards, kid testers spent hours putting nearly 300 toys through their paces. The winners pleased kids, parents and GHI's LittleLab scientists alike. After hours of play, these emerged as our 2021 Good Housekeeping Institute Toy Award winners.
How We Test Toys for the 2021 Best Toy Awards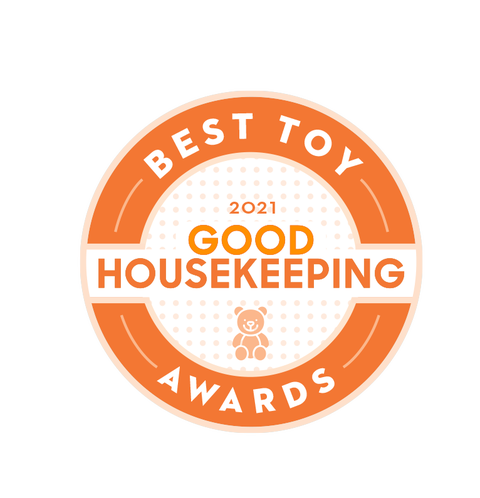 ✔️Safety check: Our engineers and analysts start by ensuring that each toy meets all safety standards. They also assess pinch points and make sure toys won't shatter into small pieces to pose a potential choking hazard.
✔️Ease of Use: Next, we carefully evaluate how simple each toy is to assemble, how well it's constructed and how durable it is during play.
✔️Kid Approval: Final decisions come from more than 100 children, ages 1 to 15, who assess the fun factor!
Testing is a months-long process. Each year, the project kicks off at the international Toy Fair (which is usually held in February but was virtual this time around), where we preview the slate of toys that will be released in time for our awards process. From there, we assess the toys in terms of skill-building attributes: Does it develop social-emotional skills, physical skills, language developmental skills, STEM knowledge or creativity? After ensuring appropriate safety-standards have been met, our analysts unbox, assemble and use each toy, and then hand them over to several kid-testers for feedback. This year, we evaluated hundreds of toys, spanning thousands of hours of play, starting in June and culminating in our top-tested picks here.
These are the winners of the 2021 Good Housekeeping Toy Awards:

adobe
$30 and Under
Watch our experts talk toys! Tune in to The Toys That Built America on The History Channel, November 28 at 9 p.m. ET.

adobe
$65 and Under

adobe
Over $65
Rachel Rothman, Good Housekeeping Institute
Chief Technologist & Director of Engineering
Rachel is the chief technologist and director of engineering at the Good Housekeeping Institute, where she oversees testing methodology, implementation and reporting for all labs.
Marisa LaScala
Parenting & Relationships Editor
Marisa LaScala covers all things parenting, from the postpartum period through empty nests, for GoodHousekeeping.com; she previously wrote about motherhood for Parents and Working Mother.