Online shopping has its benefits, but there's something nice about going into a store, touching the item you want to buy, and then leaving with said item in hand. Instant gratification of this sort is especially sweet when frequenting any of these small businesses, because their wares are thoughtful and well-curated. For those of you not in New York City and its surrounding environs, never fear: most of these stores ship nation-wide.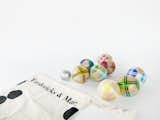 While this design studio no longer has a storefront, their cheerful offerings are available on their website—a tightly-curated selection of design-forward pieces for the home. Yes, you're likely familiar with the speckled, cheery cutting board and the cutlery that matches, but don't sleep on their dominos sets, which are art objects in and of themselves. 
205 Front St, Manhattan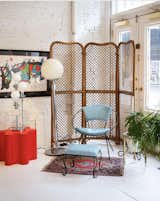 If you had told one Dwell staffer that there would be a sick vintage clothing story in her alternately weird and desolate neighborhood of the Historic South Street Seaport District, she would have stared at you blankly in disbelief. Come for the spare, well-decorated and shoppable interiors, and stay for the carefully curated clothing selection (as well as limited furniture selection). It's not a place for deals deals deals, but with taste this good, you'll see why. 
154 Franklin St, Brooklyn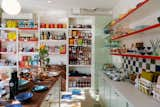 Imagine walking into the kitchen of a friend who's just so, so good at entertaining that they don't even make you feel bad about it—they're just that welcoming and effortlessly cool and warm. That's the vibe of Big Night, a store dedicated to the art of the dinner party, tucked away on  Greenpoint's Franklin Ave. retail strip. You don't have to be a dinner party enthusiast to shop here, of course, but how lovely it is to have a store that does the heavy lifting for you. 
Various locations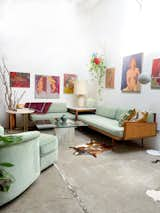 Vintage furniture is a dime a dozen in certain pockets of Brooklyn, but Dobbin Street stands out for their expertly-curated tableaux, as posted on their wildly popular Instagram account, which makes it all the easier to purchase their reasonably-priced wares.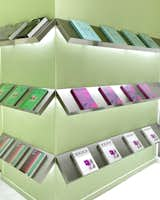 Brooklyn's Bi-Rite Studio developed a following by fully embracing the Memphis revival, but you'll also find a wider, superbly selected range of home objects—from tubular chrome bookends to the perforated rug you didn't know you needed.
396 Atlantic Ave, Brooklyn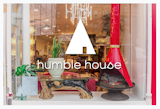 In a stretch of Atlantic swimming in stores for home goods, Humble House manages to keep it extremely cozy. Erring on the midcentury modern side of things, pieces don't seem to disappear as quickly as they might from some other stores, giving you a little more time (at least sometimes) to linger over whether you're really ready to bite the bullet on that credenza. 
136 Meserole Ave, Brooklyn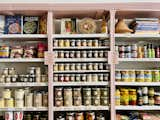 This pleasantly-pink storefront in, yes, Greenpoint, is a great place for a just-fancy-enough WFH lunch or a delicious pine nut and rosewater iced tea (available in the summer, and it's perfect). But! Edy's Grocer sells the kind of foodstuffs that anyone would be happy to receive. The preserved lemons are a highlight, but if you're buying for a person who would rather takeout, there are darling lemon soaps and bright pink Baggu bags for sale, too. 
170 Montrose Ave, Brooklyn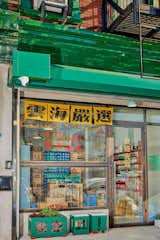 A recent addition to a corner in East Williamsburg, Yun Hai Taiwanese Pantry joins neighborhood favorites Win Son and Win Son Bakery to complete what one Dwell staffer refers to as Little Taipei. The store itself is a perfect rendition of any number of small shops in Taiwan, and the selection of food and home goods are like what you might find at H Mart or Ranch 99, but sourced directly from the artisans and farmers in Taiwan. Their dried fruit selection is out of this world (if you haven't tried pearl guava, you haven't lived), but the standout product is the Tatung Rice Cooker and Steamer—an iconic kitchen appliance that sits in many a Taiwanese kitchen. (IYKYK). 
132 1/2 W 24th St, Manhattan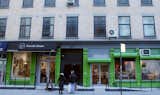 2022 saw Furnish Green get a new location downtown—no more taking the elevator to their brick and mortar, they now have the benefit of bringing in street passersby—and an expansion. But the vintage is as good and reasonably priced as ever, and you can still shop online lest you not want to leave the comfort of your home. 
Various locations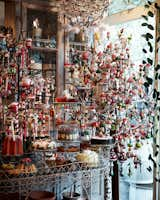 Even if you don't know who John Derian is, you will certainly recognize his distinctive decoupage style. His eponymous store is the best place for hostess gifts and the like, but really, if you're shopping for someone with an appreciation for both whimsy and darkness. Standouts include anything from Derian's Astier Villet collaboration to the wide range of ceramic fruits to pastry candles, but the real star of the store is artist Nathalie Lete's meat doll. (She's perfect). 
119 Atlantic Ave, Brooklyn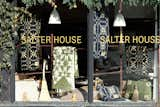 It might be known for its nightgowns, but it's those garden clogs that are really worth the price of admission, pleasing anyone from your mom to your hippest cousin (and you to boot).
Top photo by Emma Fishman