1. We predicted earlier this year that curves and waves will still be a trending element throughout the year and this collaboration between Studio Nada Debs and Kohler proves we were right. During Design Miami, the two parties unveiled Transcendence, a three-room immersive experience that featured custom, handmade tiles designed by Debs and the Kohler WasteLAB team. The tiles have an arch motif reminiscent of traditional hammams (a traditional spa in the Middle East) and what I love is that both the gradient colors and the curved shape have an equal presence – both are what makes the tile so special. I also love that these special tiles are made using materials from Kohler's manufacturing waste streams, which further highlights how possible it is that we can take discarded materials and turn them into something beautiful and sustainable.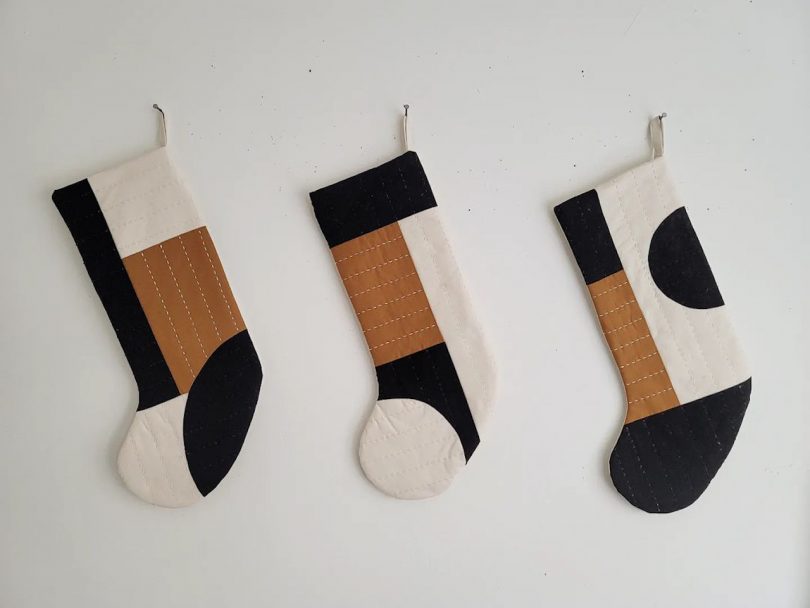 2. I'm upset to have found out about Still Point Studio so late this month. The Toronto, Canada-based studio founded by Georgia Dunne makes beautiful, color-blocked stockings – I've never seen anything like them! They toe the line between modern and traditional, which is often hard to do and execute. I'm already looking forward to next year when I will pre-order a custom set for sure.
3. Do you remember using a spirograph when you were younger? There's something so nostalgic about that childhood kit. I felt the same feelings of awe after watching James Nolan Gandy's drawings, which are all mechanically drawn using gears and pulleys. They are mesmerizing to see and the end result is always something spectacular and unexpected.
4. I've hemmed and hawed about something so every day and ordinary for days: coasters. I wanted something that protects but also does not scratch my new coffee table, looked aesthetically cute but not too precious in case my tea stained it, and I wanted it different from the rattan and felt coasters I often see. Enter, KD Weave, a brand I learned about from my interior designer, Alex Yeske (who you should follow for all the best niche finds!). To create her line of handwoven goods, Kimberly, the founder, employs a group of Karenni Refugee women and Artisans with Autism to make them, a mission that personally speaks to me. I love how they add a soft, tactile element to my walnut table and while I initially worried about condensation from my ice drinks, I find that there are zero issues when I layer a couple coasters together.
5. In December, I like to start thinking about my New Year reset. Even though any day is a good day to start anew, there's something just so convincing about doing it on the first day of the first month of the year. In January, I'm planning on doing a refresh of my home in small, functional ways that might not be so glamorous or aesthetically exciting but I think will make a big impact in the way I use my home (I'm looking at you, dingy trash can that needs an upgrade). One of my Black Friday purchases were these beautiful cork and ceramic storage bowls by French brand Emile Henry that will clean up my countertops that are often overflowing with fruits and root vegetables. The cork top holds a seat for my bananas and avocados while keeping the bowl underneath dark and temperature-stable for things like onions and potatoes. It's like a little mini cellar! Using cork is also an age-old trick to keep fruit flies away, which we deal with often unfortunately. I went with the exclusive-to-Food52 Sage shallow bowl and a cream deep bowl and can't wait for my kitchen island to get a much-needed clean up.
This post contains affiliate links, so if you make a purchase from an affiliate link, we earn a commission. Thanks for supporting Design Milk!