This month's list is filled with big sales, and I'm not just talkin' money. At least three homes on this month's list clock in at more than 13,000-square-feet, with the biggest sale approaching a whopping 20,000.
Bigger properties mean bigger features, of course. These homes have bowling alleys, swim-up bars, party barns, sports courts and garages large enough to hold half a Formula One race. Well, almost.
Below are February's top 10 home sales in Nashville and the surrounding counties, ranked by sale price.
1. 2407 Hidden River Lane, Franklin
Buyer: Foxhedge Realty LLC
Seller's agent: Steve Fridrich, Fridrich & Clark
Buyer's agent: Lindsay Wells, Fridrich & Clark
Inside this 19,561-square-footer sits a two-lane bowling alley, golf simulator and exercise room "larger than most schools." So who would live in such an extravagant, sporty home? None other than Nashville's own MLB All-Star Markus "Mookie" Betts.
Betts grew up in Nashville before going on to play professional ball for the Boston Red Sox and Los Angeles Dodgers. It was here in Music City that he was named Class AAA All-City Player of the Year. But baseball isn't the only sport in which he excels — as the home's bowling alley suggests, Betts is also a talented bowler. He was also named Tennessee Boys Bowler of the year in 2010.
Buyer Foxhedge Realty LLC is the same LLC that appeared in Headline Homes in 2019 after purchasing 127 acres in Leiper's Fork.
2. 512 King Richards Court, Franklin
Seller: Robert L. Scruggs, Trustee
Seller's agent: Laura Baugh, Worth Properties
Buyer's agent: Blane Provost, Benchmark Realty, LLC
Trustee Robert L. Scruggs oversaw the purchase of this home for an unnamed trust back in 2012 when it was purchased from country music star LeAnn Rimes. After being on the market for more than three years, it went for $4.1 million.
This time the home was on the market for less than 180 days after going for $1.5 million less than the initial $9,450,000 asking price.
Who is buyer James A. Scott? Well, James A. Scott is a very popular name, it turns out. One James A. Scott held a seat in the Florida Senate from 1976 to 2000. Another James A. Scott is an Army officer turned author who has written political thrillers including The President's Dossier and The Iran Contradictions. There's also an insurance agent named James A. Scott who runs Scott Insurance based in Franklin, as well as a James A. Scott who is an interior designer. Which James A. Scott purchased this massive 13,816-square-footer that sits on a gated 5.3 acres? The world may never know.
3. 4009 Carters Creek Pike, Franklin
Seller's and buyer's agent: Dan McEwen, Dan McEwen Group
For those keeping track, yes, this very same historic home sold for a whopping $15 million in June 2021's installment of Headline Homes. The property, which was reportedly being sold by Tim McGraw and Faith Hill, was snatched up by BKDM Partners, a group of investors that included Columbia Mayor Chaz Molder, real estate broker Dan McEwen and Pinnacle Asset Management Founding Partner and Managing Director Brock Kidd. After the sale, they released a press release saying they planned "to keep an eye towards conservation as we develop our plans for the property."
So did they take a major hit in selling it less than a year later for nearly half the cost? Doesn't appear so. This sale is for the home and just 135 acres, not the original 620-acre farm BKDM purchased last year.
4.  6011 Garrison Springs Road, Franklin
Buyer: Lauren Ann Cortelyou
Seller's agents: Jonathan Poindexter and Mitzi Matlock, Benchmark Realty
Buyer's agent: Alison Hillenbrand, PARKS
Here we have an actual log cabin built with actual logs. The five-bedroom/five-bathroom 3,557-square-foot home has a three-car garage, stone fireplace, screened-in deck and central air and heat. The property may not have as many bells and whistles as your average Headline Homes listing, but surely upping the price is the fact that the cozy cabin is surrounded by 78 acres of creek-filled and picturesque woods.
Buyer Lauren Cortelyou is the board chair for the Alabama-based oil company Aaron Oil.
5. 1255 Morning Glory Court, Brentwood
Buyer: Kelly and Shelli Copeland, Trustees
Seller: Thomas M. Klaritch
Seller's agent: Donnie Stanley, Pilkerton Realtors
Buyers' agent: Lynsey Hazelip, Regal Realty Group
Clocking in at over 15,000 square feet, this Brentwood giant is outfitted with, well, everything. Seven bedrooms, 11 bathrooms, a theater room, a pub with six TVs, a golf simulator, a 14-foot-tall climbing wall, an observatory and, outside, seven covered porches, a pool with a slide and a swim-up bar, and a gazebo with an outdoor kitchen.
All it needs is its own corner bodega and a Starbucks and you'd never need to leave the property.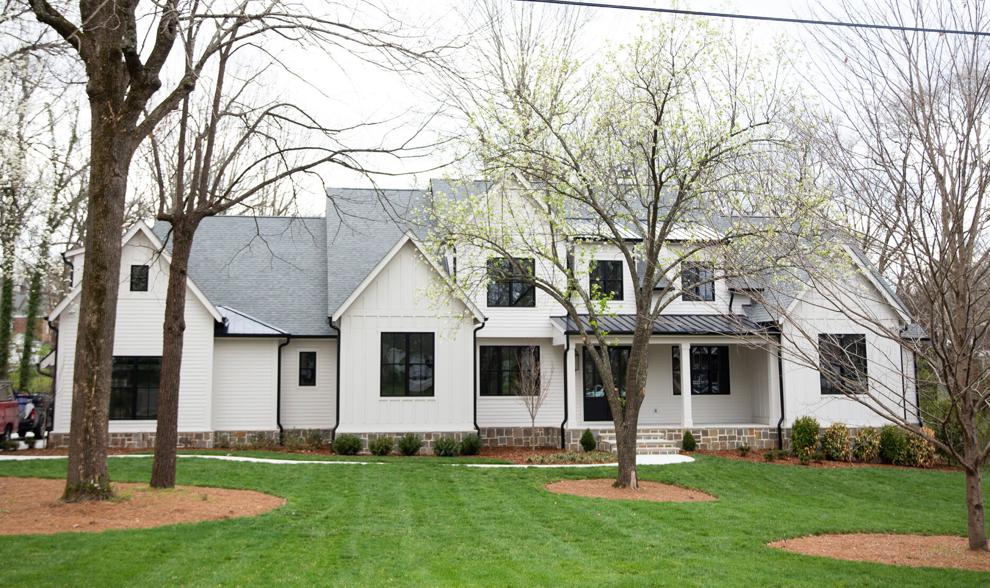 Buyer: Brian Shelton, Trustee, 4310 Esteswood Drive Trust
Seller: Stone Oak Builders LLC
Seller's agent: Richard F. Bryan, Fridrich & Clark
Buyer's agent: Unavailable
This brand new Green Hills home was built and sold by Stone Oak Builders. Construction was just completed in February. Nano doors on the main floor open to a screen-in patio with a stone fireplace. Along with five bedrooms and seven bathrooms, the home also has an office, media room, bonus room, four-car garage and three utility rooms.
There are also multiple Scotsman ice makers in the home — one in the kitchen, another in the media room. Scotsman is the home of the original "chewable ice," a.k.a. those easy-to-chomp flaky ice nuggets, a.k.a. the best kind of ice. That this home has two of those machines is honestly the most impressive brag I've come across in all my years of writing this column.
7. 1004 Liberty Church Trail, Brentwood
Buyer: Jerry A. and Carol M. Denham
Seller: Gerald P. and Lisa R. Reed, trustees, Reed Family Trust
Sellers' agent: Axel Reed, MODE Properties
Buyers' agent: Meredith Rachel Zeller, PARKS
This is not a home; this is a private resort. In the backyard: a pool, a spa, a fountain, a koi pond with another small fountain, a sports court and a covered dining area with an outdoor kitchen and fireplace. Inside, there is a theater room, a wine cellar and a game room with vaulted ceilings, a fireplace and a wet bar.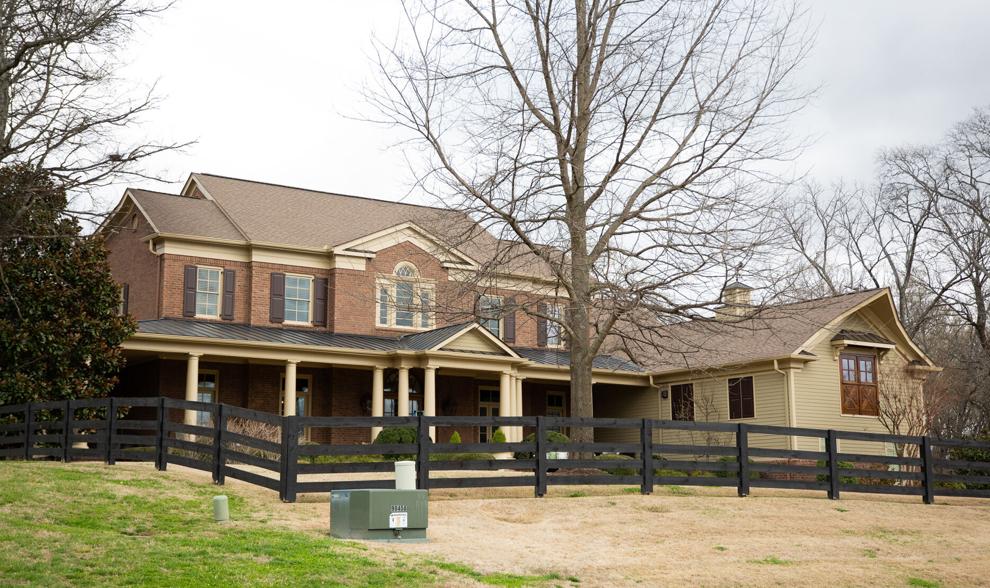 Buyer: Michael and Amy Ellis
Seller: 6129 Hillsboro LLC
Seller's agents: Lisa Fernandez-Wilson and Laura Stroud, French King Fine Properties
Buyers' agent: Anne Adams Edmonds, Pilkerton Realtors
This 6,347-square-foot Forest Hills home was built in 1940 by Edwin Keeble, the Nashville architect who also designed the Life and Casualty Tower in downtown Nashville.
The property also houses a "rustic barn great for outdoor entertaining."
9. 7286 Harlow Drive, Lot 422, College Grove
Buyer: 4K Country LLC ℅ Duggan Bertsch LLC
Seller's agent: Johan Andries Kok, Discovery Tennessee Realty, LLC
Buyer's agent: Willis Stelly, III, Discovery Tennessee Realty, LLC
If you want a quick snapshot of where Nashville's housing market is at, consider this: Seller Michael Smorch purchased this 6,243-square-foot home in September for $3,158,290 and yet the transaction still wasn't enough to make the cut for that month's installment of Headline Homes. (The No. 10 sale for that month was an even $4 million.)
Smorch is the founder and CIO of Blue Ocean Capital, a private investment firm in Franklin. Buyer 4K Country LLC is a Limited Liability Company based in Wyoming with a mailing address that points to a building on West Madison Street in Chicago.
10. 3701 Panorama Valley Lane, Franklin
Seller's agent: Alex Helton, Helton Real Estate Group
Buyer's agent: William McKinnon, Keller Williams Realty
This home, designed by architect Catherine Sloan, is the first home in Leiper's Fork's new Sloan Valley Farms gated community. After clicking through Sloan's Instagram I can best describe her work as Nancy Myers-chic, and I mean that in the best way possible.
It was back in 2020 that builder Baird Graham first announced the Sloan Valley Farms development, which includes a total of seven houses. He said at the time, "Sloan Valley Farms is the culmination of a dream to create a community of well-crafted homes with distinct architectural styles surrounded by the privacy and beauty of the Middle Tennessee hills."
Architects Jeffrey Dungan and Chris Reebals are also designing some of the houses in the community.