One of the most prominently sited Lake Park-area mansions is now on the market.

The Tudor Revival gem at 2773 N. Lake Dr. was built by industrialist Philip A. Koehring. A Wisconsin Historical Society listing for the house, which is directly across Lake Drive from the Newberry Boulevard entrance to Lake Park, calls it, "one of the last great houses built in Milwaukee."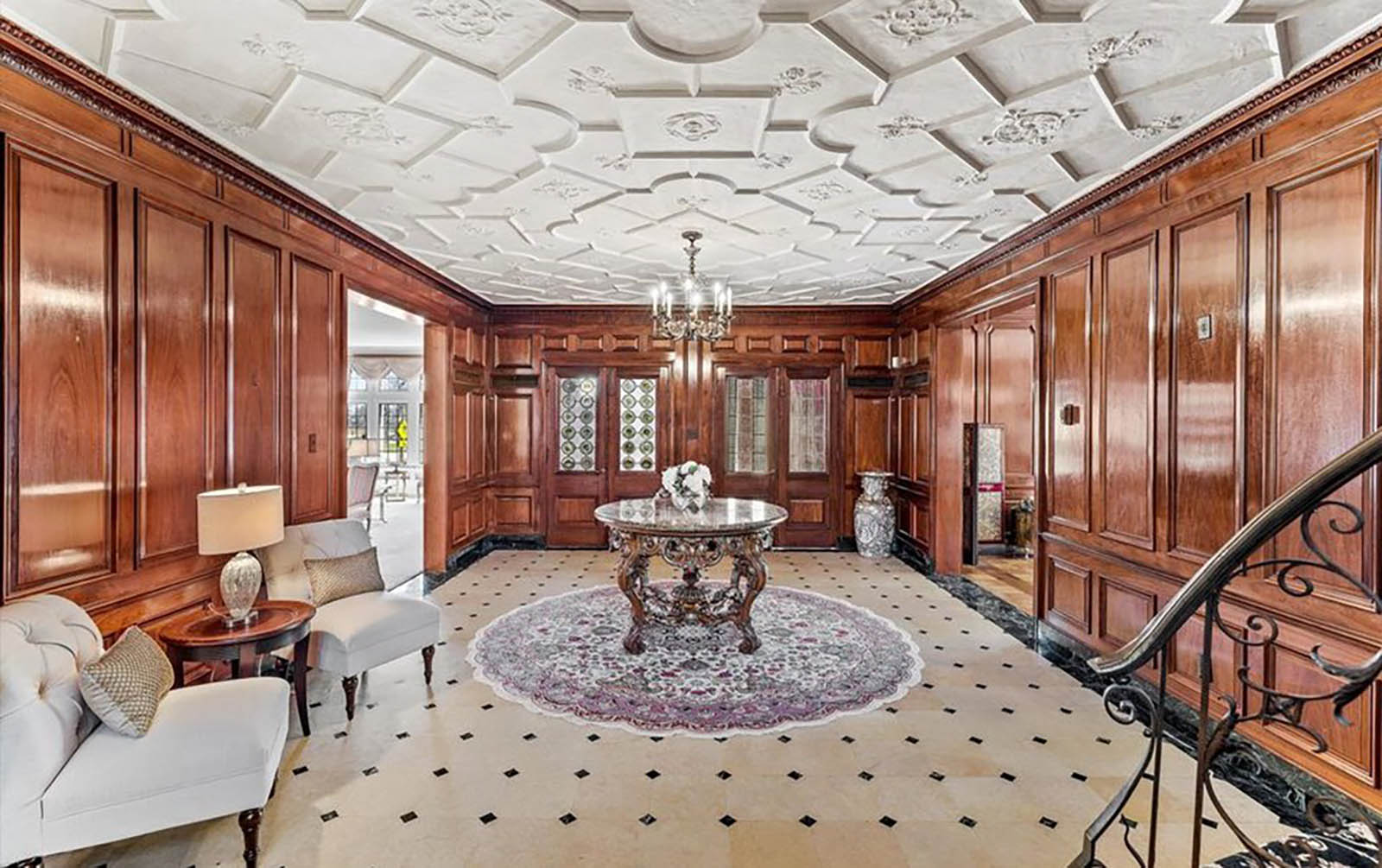 The 8,117-square foot, six-bedroom, four-plus-bath house is currently listed for sale at $1.995 million by Powers Realty.

You can see the complete listing here.

"The dwelling features rock-faced, random-ashlar limestone walls, an elaborate round-arched front door surround, and a gray slate roof. Dramatic intricately carved, wooden bargeboard, trims the front elevation's largest gable," reads that WHS post.

"Other features – a rambling layout, informal massing, leaded windows, and false-half-timbered front gables – convey the coziness of the Neo-Tudor style, popular in the 1920s."

The home is listed on the National Register of Historic Places as part of the Newberry Boulevard Historic District.

Designed by Herman Buemming, it was built by Oswald Lupinski and Arthur C. Wolff and completed in 1931.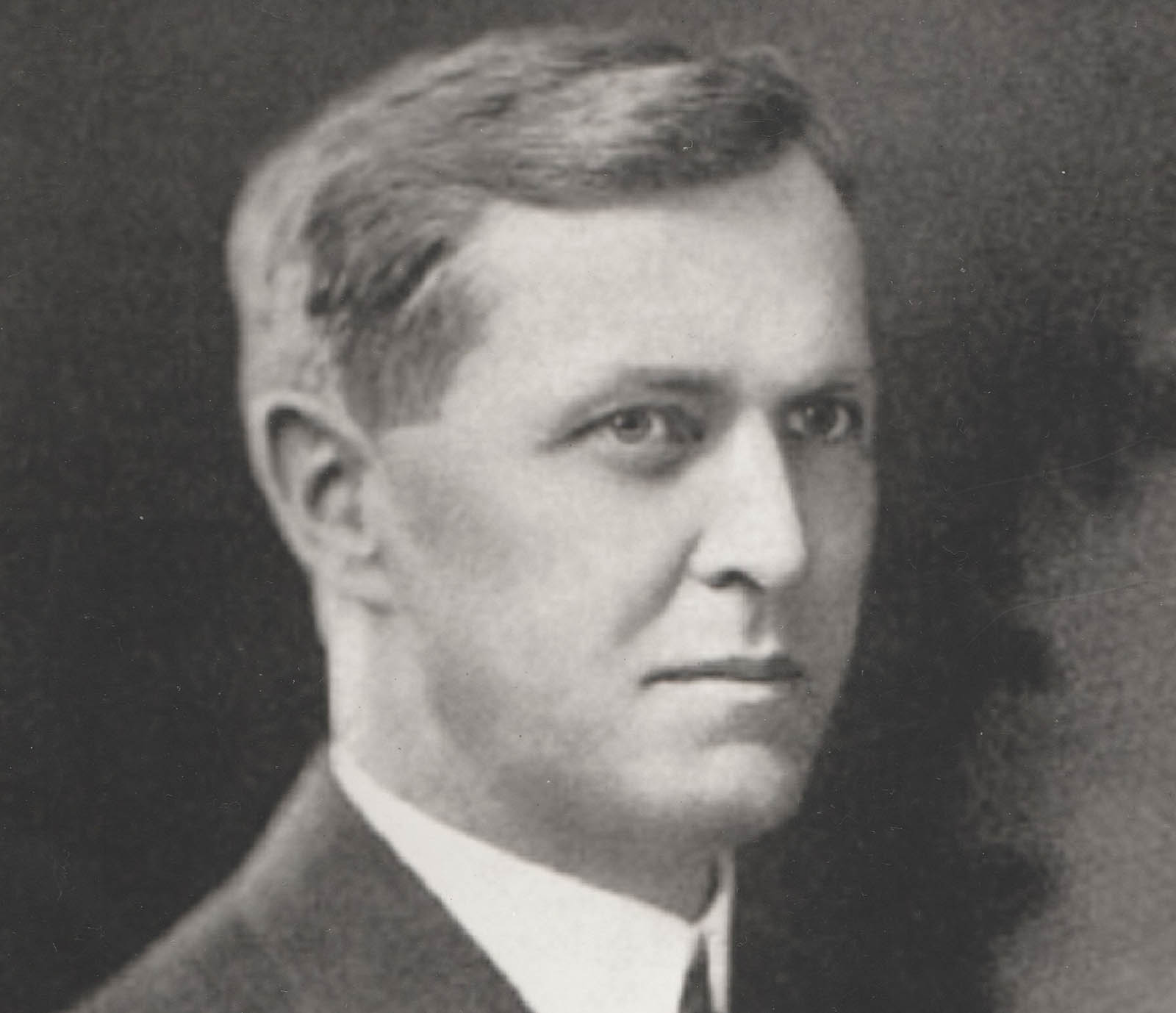 Koehing was born in 1876 in Kiel, Wisconsin, where he was raised. Having moved to Milwaukee, he was an extremely successful businessman by the end of the 1920s, one of the founders in 1907 of the company that bore his name.

The Koehring Company built, at first, concrete mixers and then, beginning in 1921, cranes, at its plant near 31st and Concordia.

Employing nearly 500 workers, Koehring Company was reportedly the biggest cement mixer manufacturer in the world.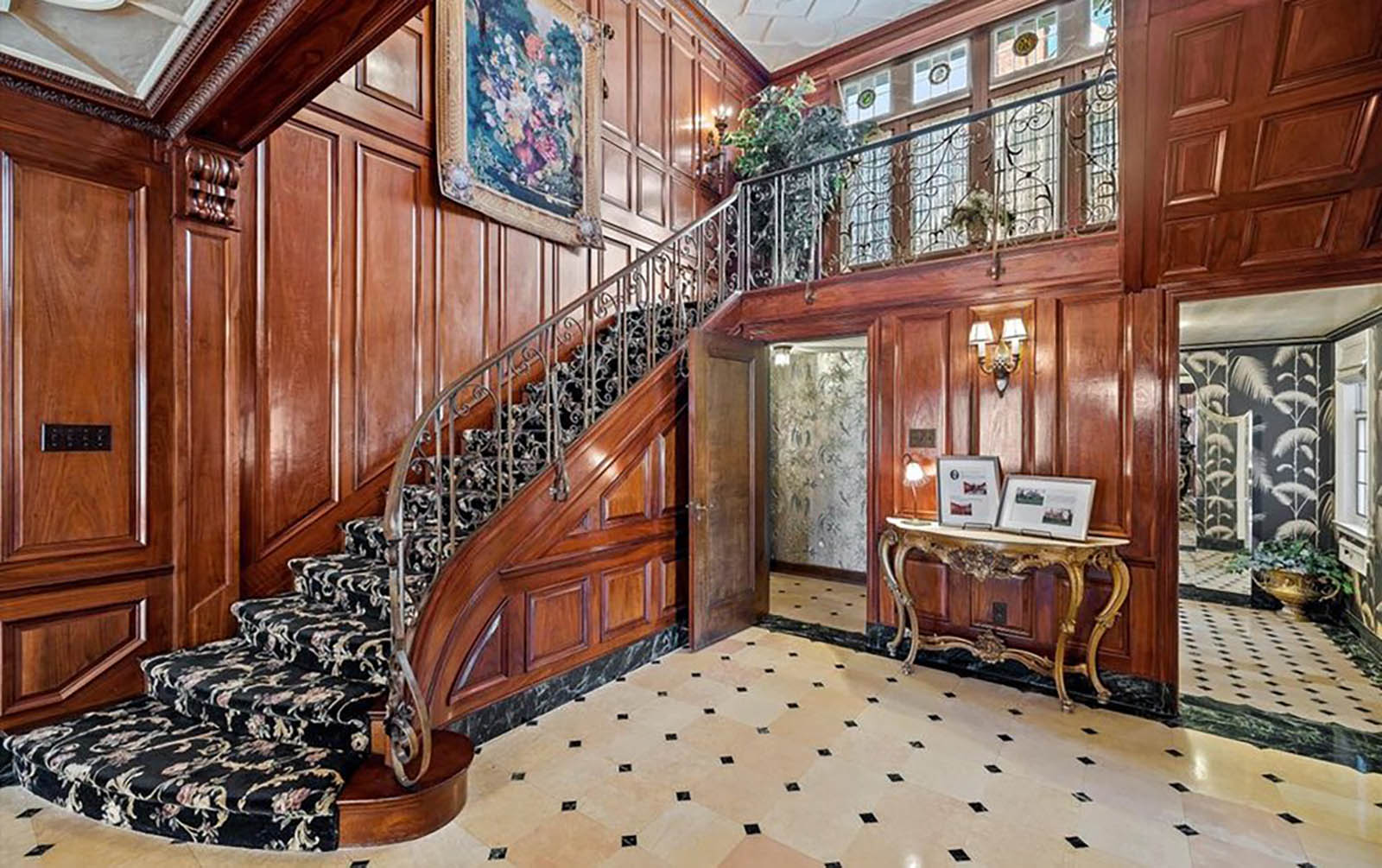 Just months before pulling a permit for the house, the Koehrings – who then lived on Grant Boulevard – sailed for a six-week 1929 summer vacation in Europe.

But times would change that autumn when the stock market crashed, sparking the Great Depression that would endure well into the 1930s.

Though the house was completed in 1931, things quickly went bad for Koehring, who died on Oct. 31, 1931 under mysterious circumstances.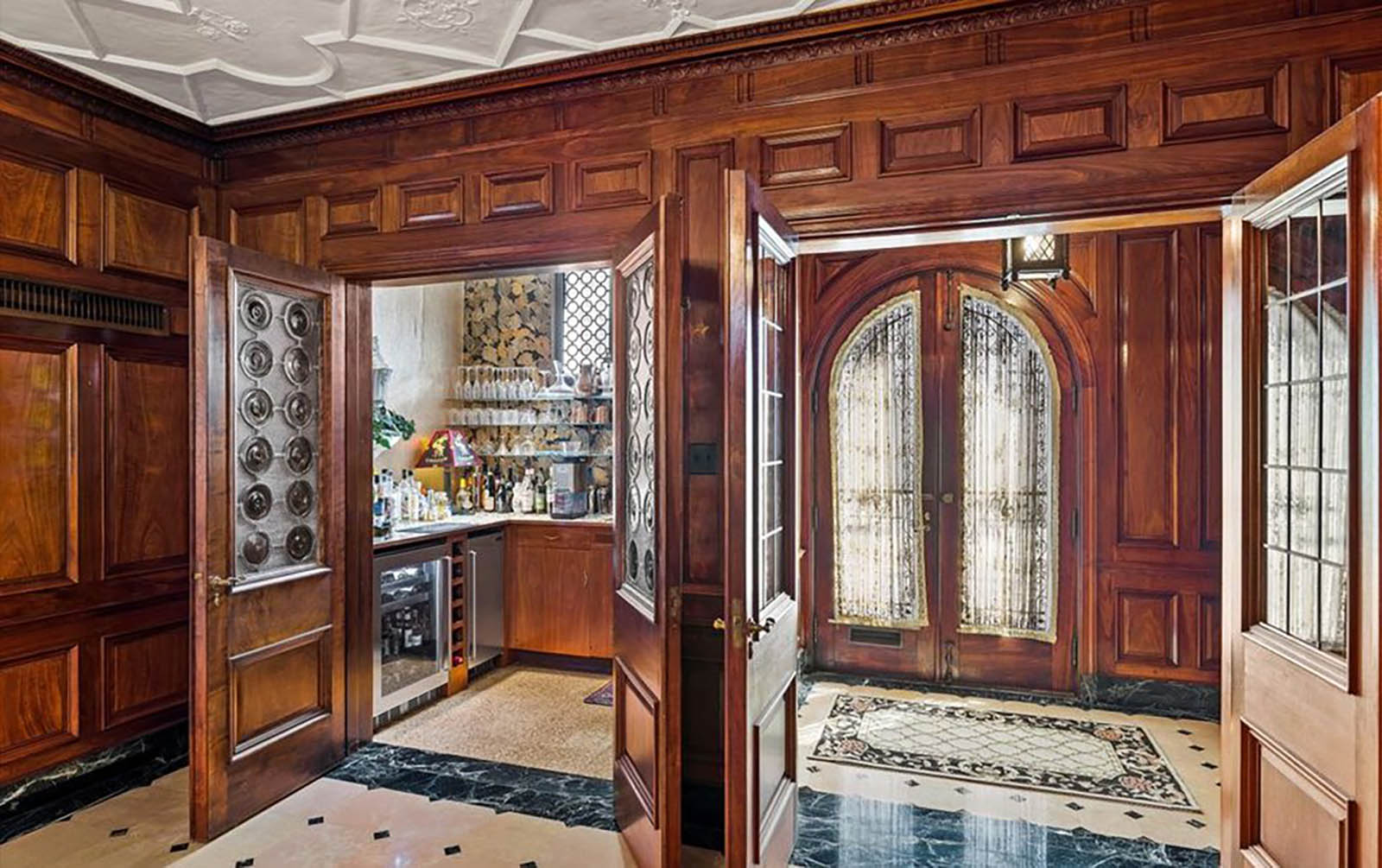 The 55-year-old Koehring had gone duck hunting up north and was found shot in his car.

According to The Daily Northwestern newspaper, "Koehring had a rifle bullet in his head. His rifle rested against his leg. Preliminary survey indicated suicide, authorities said, but many circumstances were unexplained.

"Witnesses were discovered who said they saw two automobiles chasing his car, but no one was found who saw the actual death. Accordingly, it has not been determined whether he was robbed and slain after being forced off the road."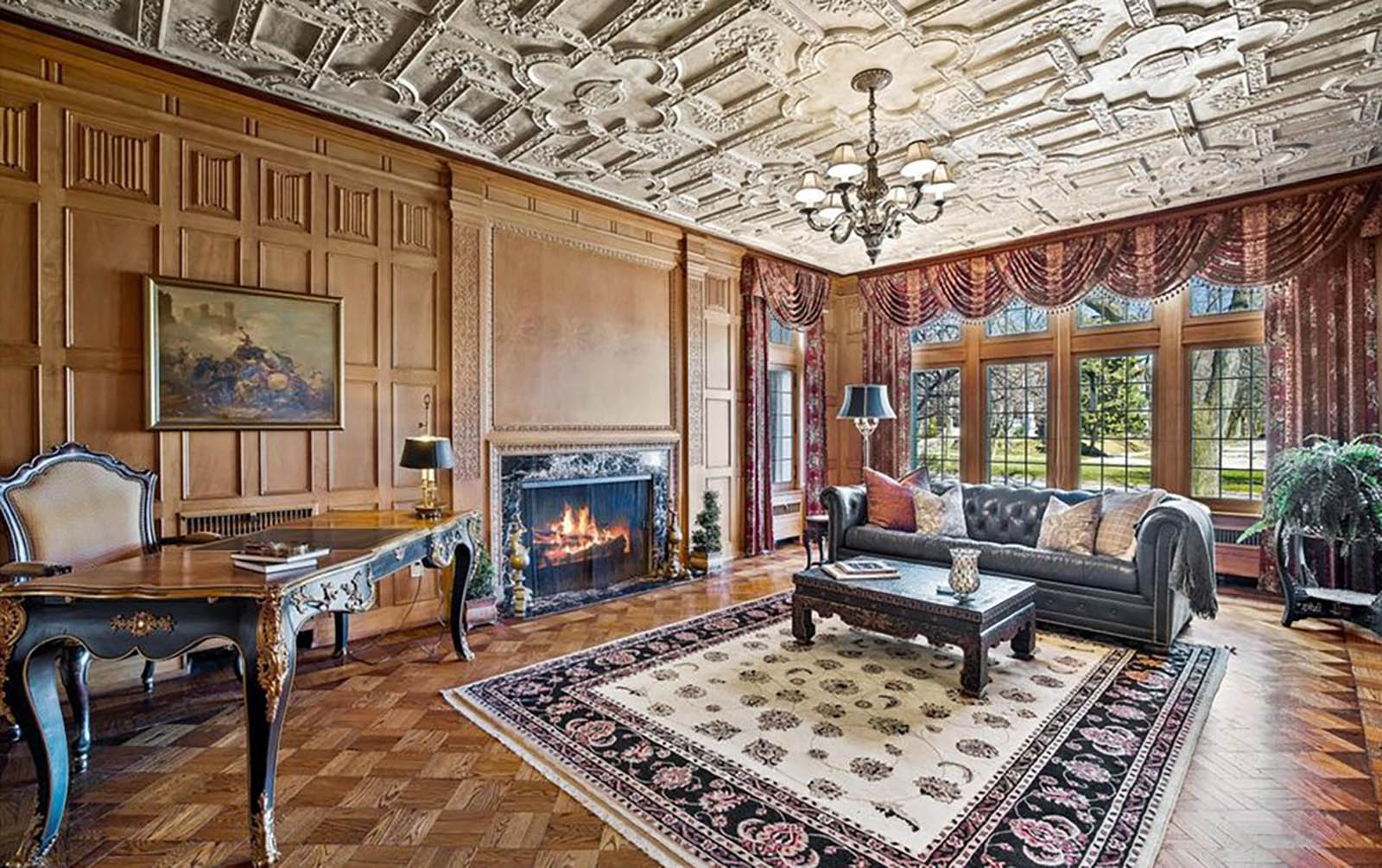 Nearly 1,000 people attended Koehring's funeral at Grace Lutheran Church.

A coroner's inquest in Mauston threw up its hands and left the case unsolved, but when the Koehring family filed claims, the insurance company deemed the death a suicide and refused to pay.

By early December – despite having reportedly left an estate valued at $1.4 million – a number of liens were filed against the recently completed home, including by plumbers, electricians and even by Buemming.

When, in 1934, Norma Koehring – still living in the Lake Drive home – remarried, lawsuits over the insurance claims were still wending their way through the courts.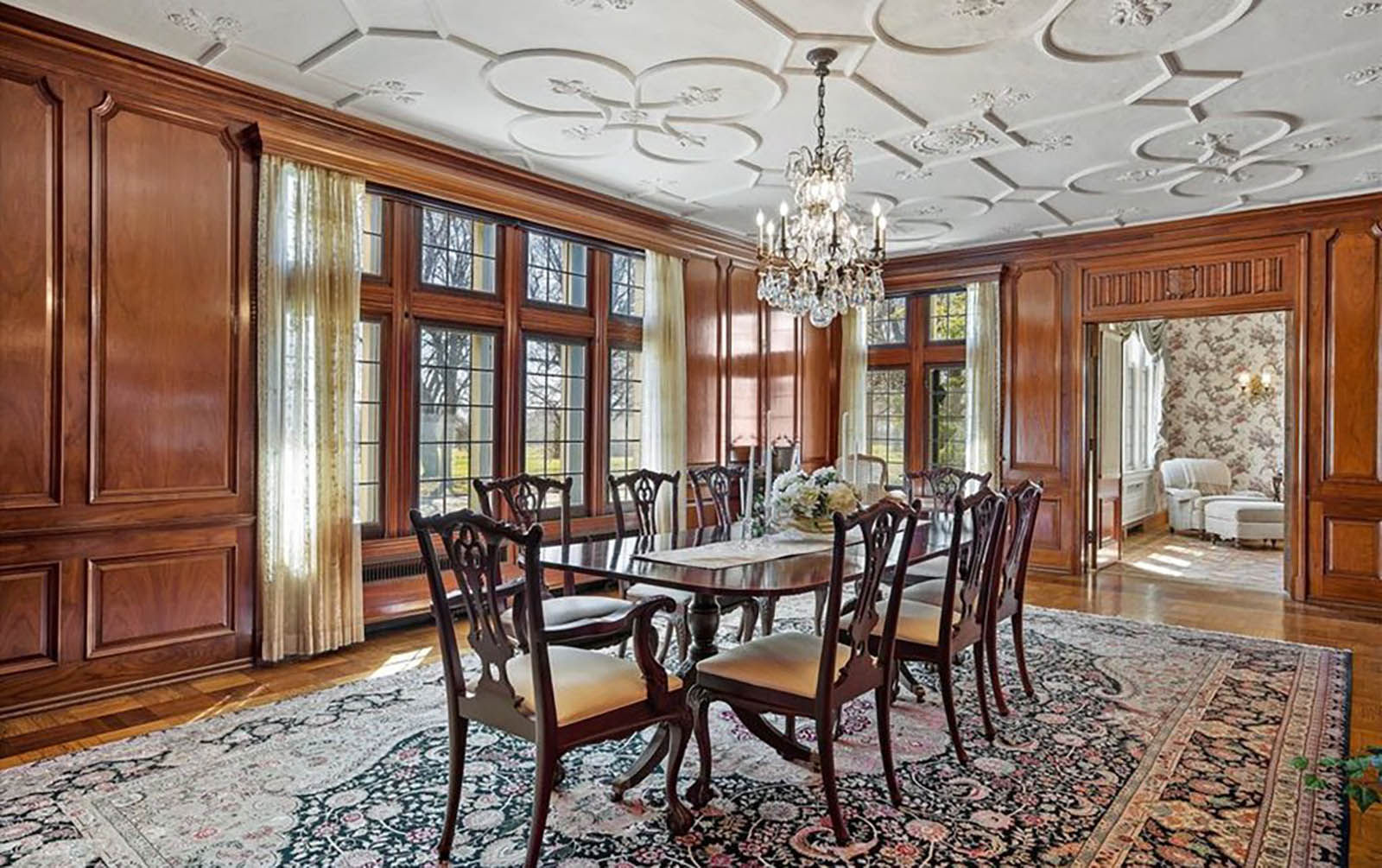 The Nunnemacher family next owned the house for a few years before it was purchased by George and Catherine Meyer, who both were involved at the George J. Meyer Manufactung, a bottling equipment maker in Cudahy.
Though George died in 1945, not long after moving in, Catherine remained there until her passing 11 years later.

It was next owned by Stephen Frye, president of Sivyer Steel Co., and his wife Sandra, who remained into the early 1980s.

In the 1980s and '90s, David Ugent – a reverse snowbird: a rare Floridian who retired to Milwaukee – and his wife Lupe owned the home, which was often used as a showhouse for local arts nonprofits.

It's currently owned by Steven D. Peterson.

The Koehring Company, meanwhile, survived the Depression and is today a Terex brand.

Fortunately, Koehring's gorgeous home also survives and is one of the gems of the Historic Water Tower Neighborhood.

Here's the realtor's description from the listing:

"Magnificent Milwaukee. Welcome to the Historical Water Tower District's cherished Philip Koehring Mansion with soaring ceilings, grand sun filled foyer with sweeping staircase, tall French Windows, expansive doorways, and stunning sight lines throughout. Fabulous property for entertaining with just enough quiet personal spaces for family and friends. Filled with Milwaukee's most stunning architectural detail including: Orlandini plaster ceilings, Cyril Colnik iron work, hand honed woodwork, grand marble fireplaces, garden room breezeway and charming lower level rathskeller. Private large lot in close knit walkable neighborhood. Dreamy Primary suite offers separate dressing room, grand bath and spacious sunroom office. 3rd Floor walk-up with additional bedrooms. Very Special Property."